To kick start the inspiration I will share three projects that I am beginning to work on, one is rather top secret so do not tell my mom or we will blow up the surprise :).
PROJECT #1
I happened to be browsing around blogs and this blog caught my attention for obvious reasons to me
How About Orange
(I Love the Color Orange). Well I took a look around her site and wow I found this neat project to try. She has these darling little Panetone Magnets she created and offers a tutorial.
Too Cute Right?!
So I tag this little neat project and a couple of days later I come upon
Ambrosia Girl
who offers a different take on this neat little DIY.
Totally Awesome!
Ok So This is a project on my to do list. I have all of the supplies and I am working on them now.
PROJECT #2
I Love to sew my own stuff great feeling and I love free Patterns. Right now at
Grosgrain
they are having an awesome to do. A month of one free pattern a day. Must Check it out.
Well one of their featured is low and behold
One Pearl Button
. Well, one thing led to another and I found this cute DIY for Magnetic Paper Dolls.
Just Too Darn Cute!!
So I have all of the supplies and now I need to do it. Here is her DIY
One Pearl Button
.
PROJECT #3
Many of you who know me through my other adventures know my hubby is currently deployed out of state where we cannot follow. So he is missing out on the first new baby in his life goodiness, which happens to break my heart most days, but we keep on going. Well in June I am going on a road trip with my mom, oldest and youngest boys. So logical deduction is two weeks somewhere new and lots of things to do and see, I need new clothes. Which is something in itself. I love dresses, I don't wear many of them, why? I am not even 5 feet tall and I have a waist to hip ratio somewhere less that 5" oh and I am busty (Nursing only makes it more hindering). So I choose to search out some patterns that are retro that I saw from the 40's and 50's today I scored 6 of them at Joann's for $1.99 a piece.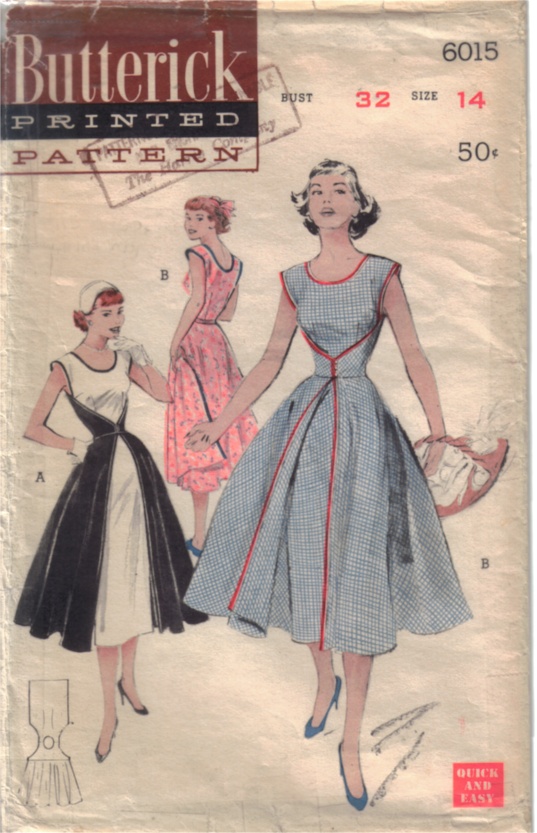 Yes the walk away dress! I have been in love with it for years and now I have it!
I have all of the supplies for this beauty as well.
Needless to say I will be busy getting these projects done, hiding one of them, and showing pictures of what I have done. Have a Great Day!
Bran